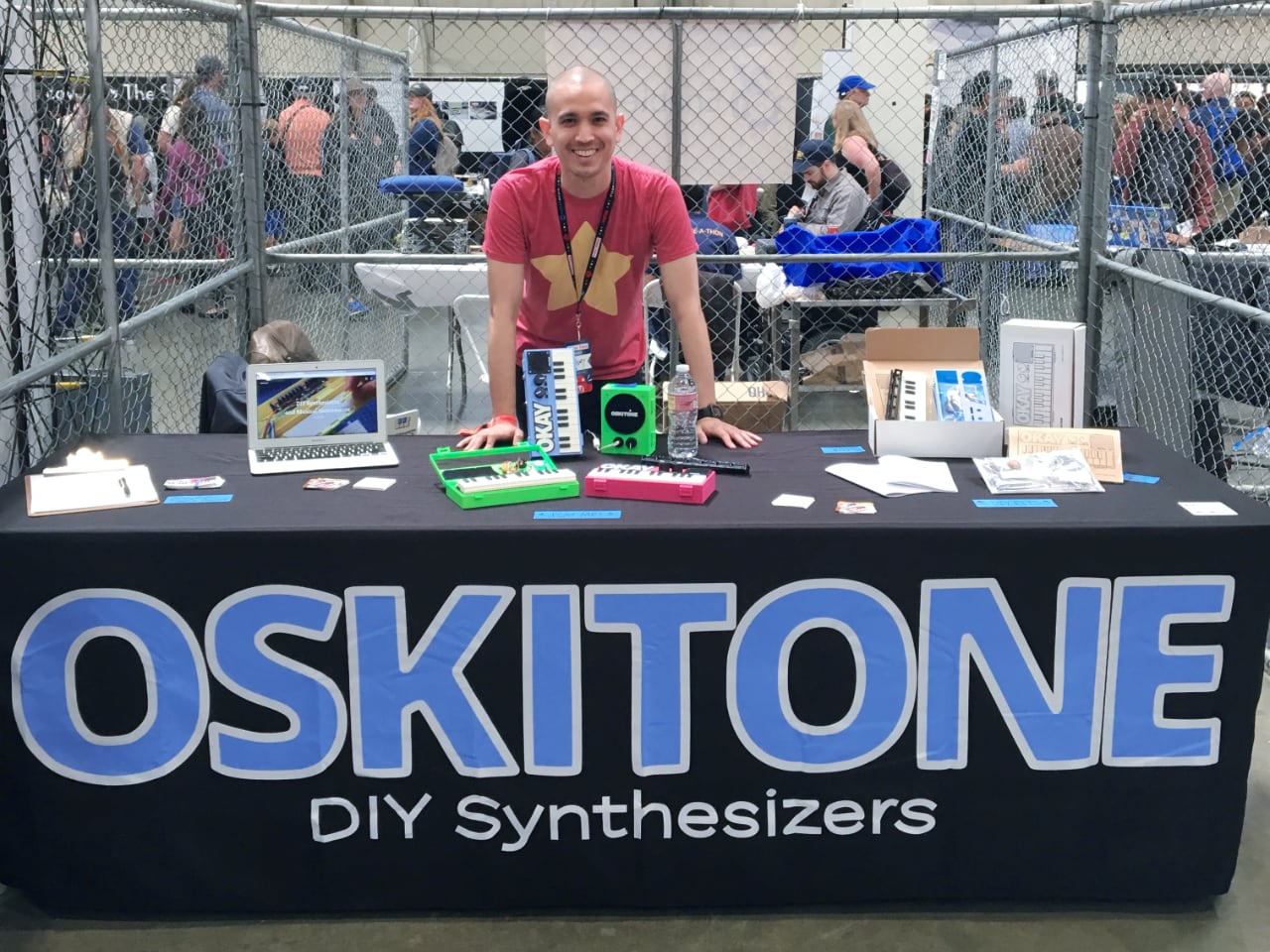 Hello! My name is Tommy. I'm a software engineer and maker from the Bay Area.
Oskitone is my one-man design shop for electronic musical instruments and DIY synthesizers. I've been working on it off-and-on since 2017, and I've had projects featured in Make: Magazine (Vol 65) and Hackspace Magazine (Issue 4), as well as exhibited at Maker Faire (Bay Area, 2018), the Center for New Music, and the Maker Music Festival.
I'm actively working on new instruments and kits. If you'd like to follow along, please sign up for my mailing list and/or follow me on Twitter and Instagram.
Thank you for visiting!
-Tommy